How to get to Thessaloniki
How to get to Thessaloniki
* By plane:
Airport Macedonia: Thessaloniki's international airport, "Macedonia", is located 16 km from the centre of town and has good connections with others international airports.


For further information about the air travel:
Thessaloniki's International Airport "Macedonia"
Call centre: +30 2310 408 411 , +30 2310 473 122
Web site: http://www.hcaa-eleng.gr/thes.htm
University of Macedonia or the centre of the town can be reached as follows:
* By urban bus:
Bus service 78. From airport to bus station "Macedonia" (KTEL), serve passengers reaching fast with safety the centre of the city.
Bus runs from the airport every 60 minutes.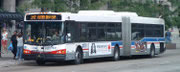 It takes around 30 minutes to reach downtown (It depends on city's traffic).
Upon boarding the bus, you must check your ticket IMMEDIATELY, or purchase one from the ticket machine.
A single ticket costs 0,50 €. Tickets issued by the in-bus ticket machines have a slight cost increase over prepaid tickets (0,60 € for regular).
For further information check the following link:
www.oasth.gr or call 185 Information Center
* By taxi:
You may choose between taking an urban bus or taking a taxi.

A lot of taxis are available outside the airport. It takes 15–20 minutes to get down town (it depends on city's traffic). The cost (with luggage) is approximately 20€.
How to get to Thessaloniki FROM ATHENS
* By plane
El Venizelos Airport (Athens):
There are two airlines connecting Athens to Thessaloniki


*Aegean Airlines (A3) and
*Olympic Airlines (OA)
Athens International Airport "El. Venizelos" Spata
Call centre: +30 210 3530 000 9available on 24hr basis)
Website: http://www.aia.gr/flight_schedule/domestic_en.htm
http://www.aia.gr/pages.asp?pageid=993&langid=2
* By bus
You must take a taxi from the airport to "Kifissos bus station".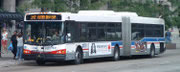 "KIFISOS BUS STATION", 100, KIFISOU STR. TEL.210-5150025, ATHENS
ktel-thes @ altecnet.gr or call 210-51.50.025
Timetable:
07:00, 08:00, 10:00, 12:00, 13:30, 15:00, 16:30, 18:00, 22:45, 23:45
Trip lasts 6 hours and the ticket price is about 35€ per single route.
You don't have to pre-book for a ticket. You can pay before bus departure at "kifisos" bus station.
For further information you check out the following site:
http://www.ktel-thes.gr/index.php?lang=en
Telephones for booking a ticket:
Athens:+30 210- 512 9403
Thessaloniki: +30 2310- 595 411
* By train
You must take a taxi to "LARISIS RAILWAY STATION". Trains to Thessaloniki are frequent. You can choose a simple, an intercity or an express train to travel.


Trip last from 4.15 to 6 hours (according to your choice, simple: 6h, intercity: 5h, express:4.15' h).
A single ticket costs about 16€, an intercity ticket 37€ and an express ticket 50€. As a lot of people travel by train, it is better to pre-book a ticket.
Telephones for booking tickets: 1110 (tel. to call only from Greece)
For further information you check out the following site:
http://www.ose.gr/ose/content/Home.aspx?d=39&rd=16685622&f=-1&rf=-1&m=-1&rm=-1&l=1
Organized by :
Supported by :
| | |
| --- | --- |
| | |